Austin AV Support for SXSW and Dell Match Play
June 8, 2022
/
/
Comments Off

on Austin AV Support for SXSW and Dell Match Play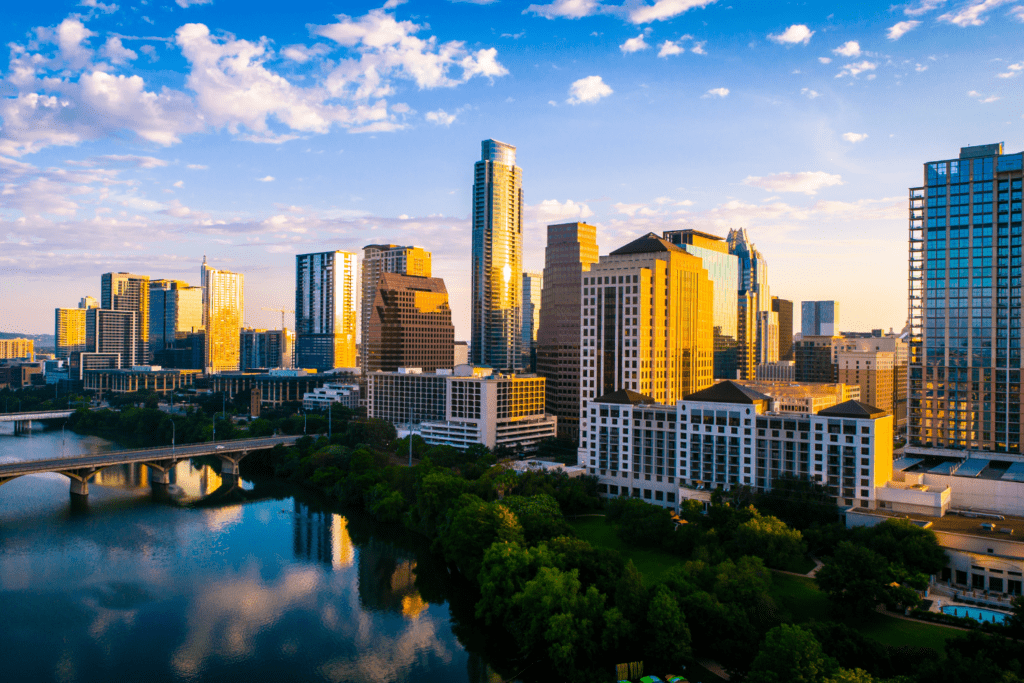 We provide Austin AV support for trade shows, conventions, and conferences in Austin, Texas (as well as throughout the country).
We travel with our clients and support shows in Las Vegas, as well in Austin, Texas, the east coast, and the pacific southwest. To give you an idea of how we can help you with your next trade show, conference, or nightclub live event, we thought we would share some examples of the Austin AV support we've provided.
Austin AV Support
TST has provided support for such shows as South by Southwest (SXSW) and Dell Match Play, both in Austin, Texas. Highlights of our audio visual production and tech support for a global technology company at SXSW include the following:
Pre-Planning: The show must meet exacting requirements and requires big picture planning. Technology specs, space considerations, layout and design, and corporate branding all have to be on point and meet all SXSW and client expectations. For example, it takes an entire day to simply map out the power plan in this complex environment, and SXSW tech setup must address extensive venue and jurisdictional restrictions.
Space Management: Limited accessibility makes it challenging to outfit the space-constrained area. A further complication is the fact that backstage space for building support structures is limited. Management of every detail is key.
Indoor/Outdoor Experience: TST helps build a high-traffic, fast-moving indoor/outdoor experience inside SXSW. The combination of indoor and outdoor elements greatly increases the complexity of show production. Show elements include a lounge and performance stage, musical acts (including a national touring act), live and virtual reality DJs, and 3D displays.
Technical Direction: A dedicated TST technical director helps manage all the moving parts of this demanding experiential event SXSW tech experience.
Technology Customization: Our team customizes our equipment inventory for each client meeting and event at SXSW, using only client technology.
We have also traveled with a client to support the Dell Match Play general session and other events in Austin and nationwide. By choosing an audiovisual production partner that travels with them, our client saves time and money and helps to ensure no details slip through the cracks.
The savings comes from not having to start from scratch with every show. We ship small, costly items while also regularly sourcing equipment and staffing support from proven partners nationwide. And because we know the ins and outs of our client's shows, we are able to make sure they always have the expertise, staffing, and technology they need.
Let's Make Your Next Show Simply Amazing!
TST is the total show production solution for anyone who hosts, plans, manages, or produces trade shows, conferences, and nightclub live events. Our production capabilities include audiovisual design, setup, staffing, and operation. Our services include video, audio, lighting, staging, computer services, AV gear and laptop rentals, and labor sourcing.
In the ever-changing event industry, what you know and who you know are everything. We know the South, the Pacific Southwest, and all the venues in Las Vegas inside and out. In an industry where almost anything can go wrong, we make sure everything goes right.
Reach out for a free consultation. As always, we appreciate the opportunity to serve you!