5 Reasons Choosing an Independent AV Provider Makes Good Business Sense
January 28, 2019
/
/
Comments Off

on 5 Reasons Choosing an Independent AV Provider Makes Good Business Sense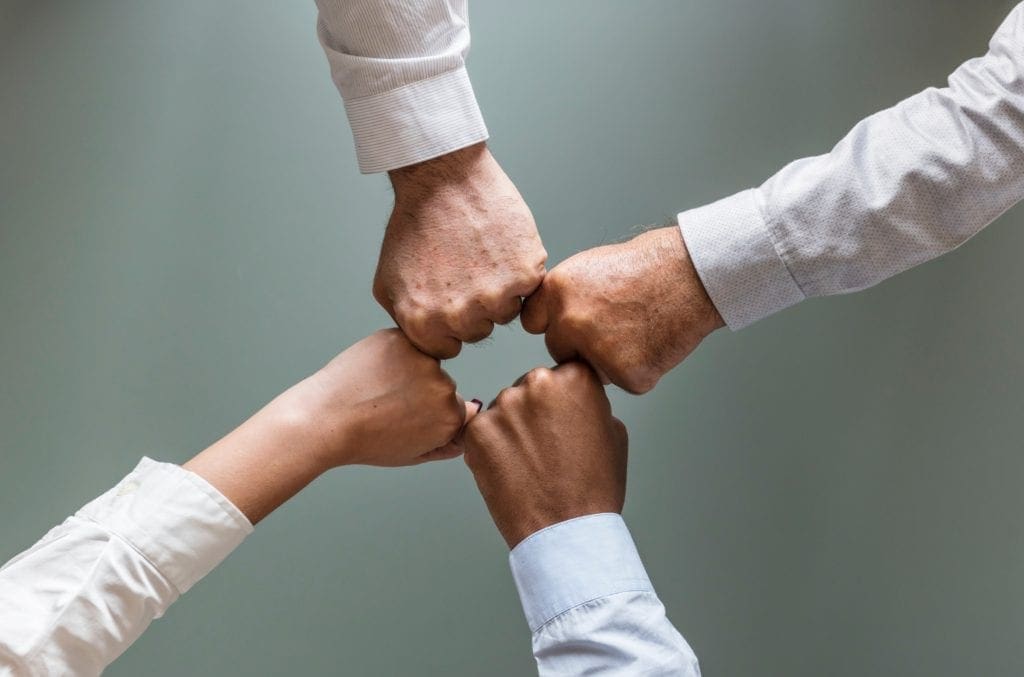 Here are 5 reasons why choosing an independent AV provider brings you peace of mind and makes good business sense.
---
April 5, 2018, brought some startling news in the AV industry: PRG was planning to acquire VER. With the world's largest rental inventory, VER supplies production equipment and engineering support to clients in TV/film, live event, sports/gaming, broadcast and corporate markets. PRG is a global provider of entertainment and event technology solutions to these same markets.
So what exactly does the merger of the world's two largest AV companies mean for the industry?
For one thing, two big machines are turning into one massive machine. For another, that machine brings potential bureaucratic challenges and inefficiencies that could impact client events.
With that thought in mind, we'd like to explore why this merger may be problematic and share the following 5 reasons why choosing an independent AV provider makes good business sense:
Open Access and Open Communication
Exceptional Flexibility
Choice Labor and Expertise
In-Depth Team Training
Key Industry Partnerships
1. Open Access and Open Communication
Large AV organizations often suffer from something Tom Stimson, business strategist and president of The Stimson Group, calls the "Bowtie Effect." Picture the center of a bowtie as a gate through which information flows. In that center are two account directors or project managers, one from the AV organization and one from the client organization. These two people are in charge of gathering information and channeling it outward to the relevant parties, located at the two ends of the bowtie.
In a big AV organization, a bowtie arrangement is necessary in order to manage communications among many departments and the large number of people involved. However, as Stimson points out, the Bowtie Effect ends up slowing progress and stifling innovation, and gatekeepers ultimately end up being single points of failure.
Instead of the Bowtie Effect, where gatekeepers inefficiently churn information back and forth, picture a Diamond Effect, where everyone who needs to communicate within the two organizations is connected and continually engaged. Here, information from the account directors and all key players from both organizations – operations, logistics, technical and creative services, accounting and purchasing – flows organically along the outside points of the diamond.
The Diamond Effect strengthens relationships between the two organizations, enables events to run more smoothly and creates more value for the client. By working with an independent AV provider, organizations can interact with the same core team, interfacing with the entirety of organization, limiting the miscommunications that can occur as a result of micromanagement and any number of bureaucratic barriers and constraints.
(You can learn more about Tom Stimson and the Bowtie Effect here.)
2. Exceptional Flexibility
The bigger the business entity, the more difficult it is for that organization to adapt to fast-turnaround needs and organizational-level changes. Bureaucracy tends to slow speed and limit agility. Large organizations also tend to be inflexible – they have systematized processes, and more often than not their clients are used to getting an earful about what can't be done because "this is simply the way we do it."
In contrast, a more nimble AV organization can accommodate client pricing models and structures, complex staffing and support requirements, shifts in show dates and locations and evolving event needs.
For example, if a particular piece of equipment isn't in inventory, an independent AV provider can quickly and easily purchase what's needed without jumping through a lot of hoops. Need a smaller projector? The independent AV provider will take care of it. Need additional projectors and screens? They'll get those too.
In addition, speedy equipment deliveries are possible, as the team at an independent AV provider regularly responds to time-critical requirements, taking worry off clients' plates. No matter how vital the need, large companies that run a dozen or more big shows a day don't have the bandwidth to track and respond to individual requests or get equipment out the door rapidly. In an independent shop, the ability to expedite all delivery processes without involving entire departments and teams enables swift dispatch of equipment. The shop's objective? Meet the client's need and get the job done.
And after a show is over, an independent AV provider can handle invoicing in reasonable turnaround times. Rather than pass billing data through multiple departments and a dozen people over a period of weeks, your account manager can get clients the information they need in a timely fashion.
3. Choice Labor and Expertise
When one conglomerate acquires another, the quality and reliability of the expert contractors and freelance support they hire often tend to suffer.
Case in point: the more large-scale shows an AV company manages and produces, the more that company ends up moving around staff and freelance resources to accommodate date changes, show cancellations and other schedule fluctuations. With so many moving pieces and parts, these experts are often treated as commodities. A lot gets lost in translation.
Freelancers and other contractors who work with large organizations can burn out quickly due to impacts on their schedules – and their pocketbooks. In fact, many of the best in the industry refuse to work for the big AV companies as a result.
An independent AV provider, on the other hand, hires the best AV freelancers, coordinating show needs and schedules, handling common AV problems, and protecting their team's interests every step of the way. Why? Because it's smart business to take care of the team members who make each event the best it can possibly be.
4. In-Depth Team Training
Independent AV providers often ensure each member of the team builds a depth and breadth of experience, completes the training needed to excel and has ample opportunities for advancement. It's easier (and more effective) to train 15 key people vs. 500 people. The right independent AV provider will have an average employee tenure of 5-8 years at minimum, along with company-wide and position-specific advancement programs for entry-level personnel through to the most senior-level technicians.
Independent AV providers also often have a number of staff who possess Certified Technology Specialist™ (CTS®) certification through InfoComm/AVIXA. The CTS program is recognized worldwide as the leading AV professional credential, and independent AV companies that serve discerning clients will pay for team members' CTS resources and testing fees. The new employee onboarding process, for instance, should at its foundation include entry-level CTS coursework.
CTS credentials bring the following benefits to clients:
Evidence of technical proficiency, experience and professionalism.
Adherence to clear, tested industry standards, along with a strict code of ethics and conduct.
Reassurance to clients of a strong commitment to excellence.
Independent AV providers also map out career paths for the entire AV team, making sure they understand and adhere to industry best practices. Through individualized training programs, independent AV businesses can create and implement world-class AV solutions; conduct AV management activities that address the client's needs within schedules and budgets; and give team members opportunities to build extensive on-the-ground show experience.
5. Key Industry Partnerships
Finally, large AV companies often attempt to be all things to all people. Regardless of the client's need, someone within their massive staffing organization should theoretically be able to meet that need. In truth, however, staff retention is challenging for large companies, and onsite expertise tends to be less consistent than that of their smaller AV counterparts.
Independent AV providers, in turn, can build thoughtful, active partnerships with respected organizations that offer comprehensive event coverage to clients nationwide. One way to gauge the reputation of an AV company is to ask if it's a member of the Rental & Staging Network (RSN), a highly selective professional organization of top-tier AV and live event production companies.
RSN member companies are at the forefront of the live event video and audio production industry and meet stringent criteria for quality equipment, technical knowledge, consistency and ethics. Members frequently gather to share best practices and technology solutions. RSN members work with the best audiovisual resources around the country to provide AV production support wherever their clients' events are happening.
An Independent AV Provider Brings Big Advantages
What does the PRG/VER merger really mean to the industry? It means that the larger the AV organization and the more clients that the organization serves, the easier it is to let bureaucracy take over. It's not uncommon for customer service to fall flat and for client satisfaction rates to plummet.
You need to be able to depend on your AV partner's depth of experience in audio, video, lighting, rigging, staging and scenery in order to bring your events to life. Individual attention means the person you're trying to reach is only a phone call away. It means mutual trust and rapid-fire progress on demanding shows and high-profile events. It means peace of mind.
With your reputation on the line, it's important to choose an AV partner known for transparency and collaboration. The right independent AV provider keeps customer service top of mind. Just as importantly, they're passionate about making each one of your shows even better than the last and committed to always making you look good.
Why Total Show Technology?
TST is the total show production solution for anyone who hosts, plans, manages, or produces events, meetings, and trade shows. We own the Pacific Southwest market and travel with our clients all across the country. Our clients have relied on us to deliver audio, video, lighting, equipment rental, and show production for conventions, corporate meetings and events, and trade shows since 1996.
Whether you're looking for audio visual support or advanced event technologies that enable you to deliver your message effectively, we help your shows go off without a hitch and always make you look good. In an industry where almost anything can go wrong, we make sure everything goes right.
Let's have a conversation! Call us at 702-897-8508, email us at sales@totalshowtech.com, or visit www.totalshowtech.com/contact.