2021 and 2022 Vegas Trade Shows
October 5, 2021
/
/
Comments Off

on 2021 and 2022 Vegas Trade Shows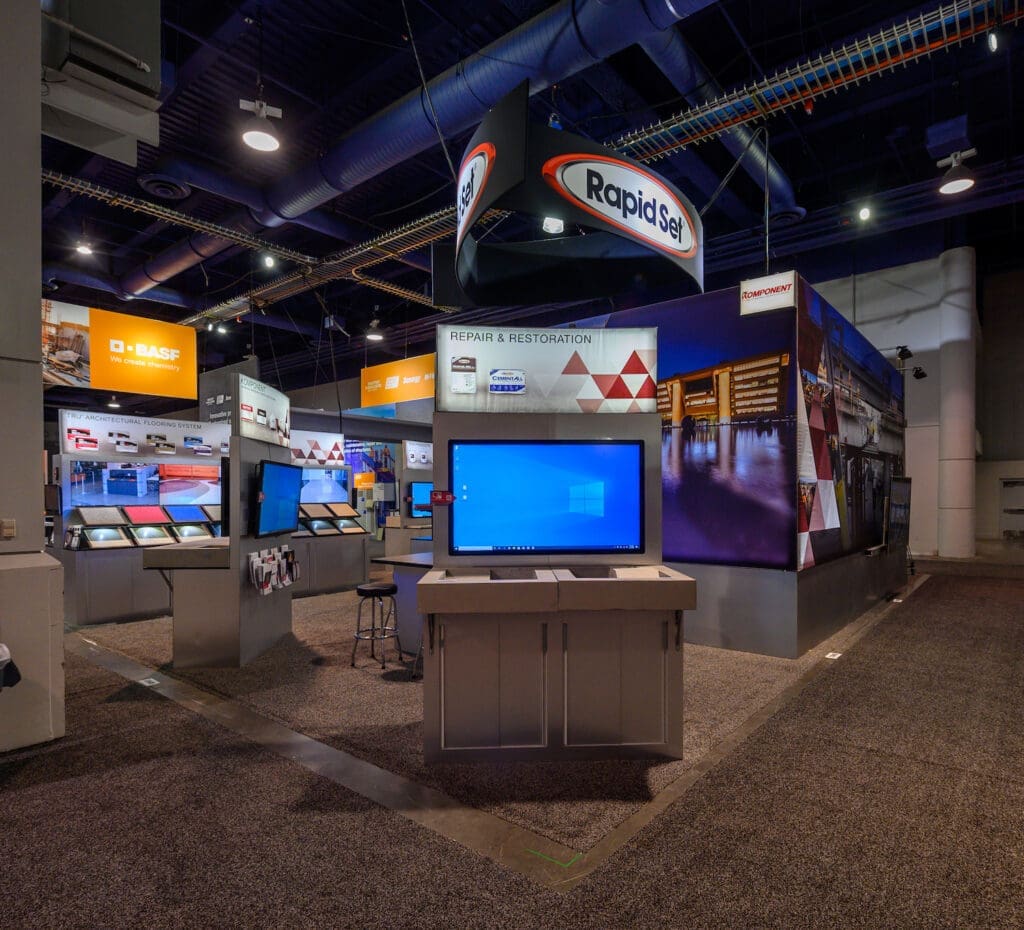 The number of 2021 and 2022 Las Vegas trade shows continues to increase and shows no signs of slowing down.
It's exciting to see Las Vegas alive and kicking again. Las Vegas is the place to be for trade shows, both large and small. Total Show Technology (TST) is excited to have the opportunity to provide audio visual event production support for entire shows or to support exhibitors at trade show booths.
2021 and 2022 Vegas Trade Shows
As one recent example of 2021 and 2022 Vegas trade shows, the packaging and processing community recently came together for the largest trade show in the U.S. in 2021 to date. The PACK EXPO Las Vegas and Healthcare Packaging EXPO had more than 23,000 attendees and more than 1,500 exhibitors across four expansive halls and more than 740,000 sq. ft. of exhibit space at the Las Vegas Convention Center. From beginning to end, it was a huge success.
In addition, the U.S. Travel Association's IPW recently met in Las Vegas to begin rebuilding the global travel industry. The organization will continue to reunite and rebuild the global travel industry in 2022, providing an in-person platform for conducting business and renewing relationships around the world.
The CES show is also scheduled January 5-8, 2022. More than 1,100 companies from across the globe will showcase the latest in digital health, food tech, automotive tech, NFTs, gaming, and smart home technology.
It's obvious from the number of attendees in the aisles at recent shows that 2021 and 2022 Vegas trade shows are drawing lots of traffic and even more business opportunities. Attendees are especially appreciating the opportunity to network with peers.
In addition, attendees are excited to have the opportunity to learn and connect in person in ways they can't online. For those who can't attend, many in-person trade shows also offer online learning opportunities. For example, PACK EXPO Las Vegas and Healthcare Packaging EXPO had over 80 free educational sessions. Many attendees accessed digital showrooms and show content online, which extended the show's reach.
When Is Your Next Trade Show?
TST is the total show production solution for anyone who hosts, plans, manages, or produces trade shows, conferences, and nightclub live events. Our total show production capabilities include audiovisual design, installation, and live staffing and operation. Our services include video, audio, lighting, rigging, staging, computer services, labor sourcing, and equipment rentals.
In the fast-paced, rapidly changing event industry, what you know and who you know are everything. We know Las Vegas and the Pacific Southwest. We know all the venues inside and out. We know how to navigate challenges because we have the loyal network and connections that open the right doors when it matters most.
In an industry where almost anything can go wrong, we make sure everything goes right.
Reach out for a free consultation or to simply say "hello." We look forward to reconnecting, and, as always, we appreciate the opportunity to serve you!