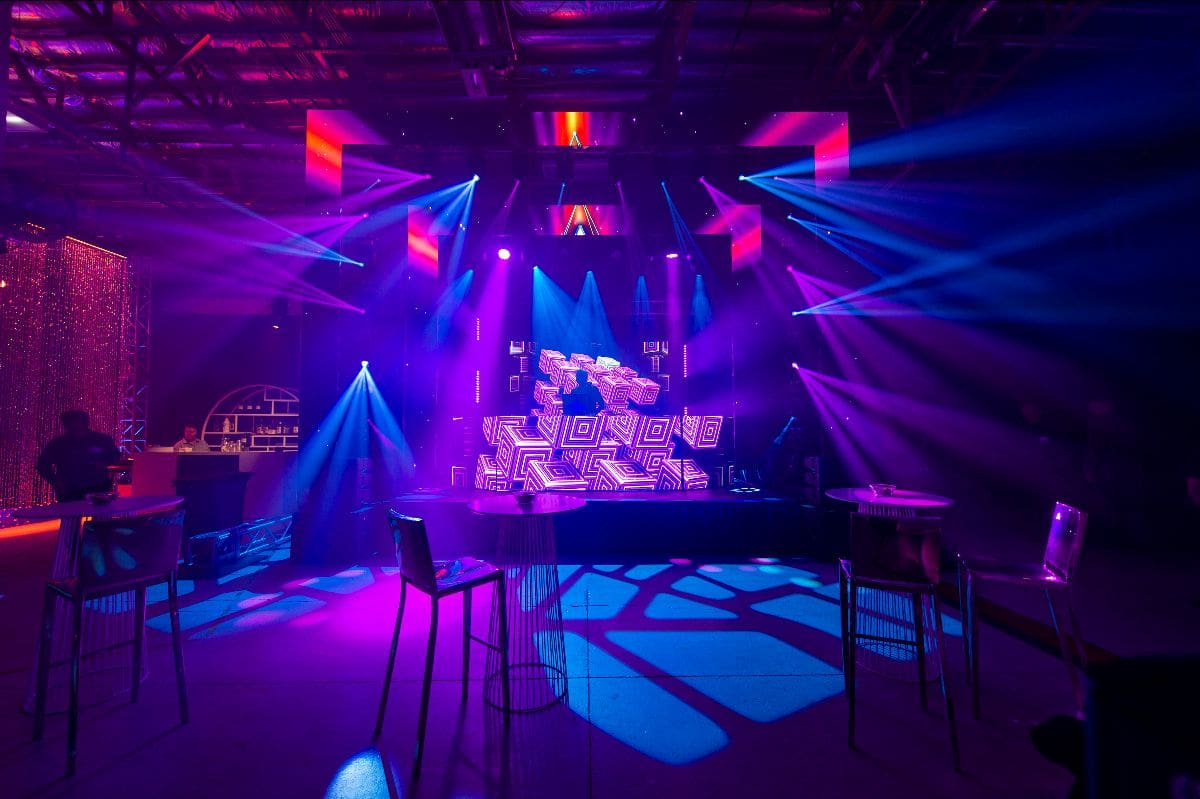 TST Demo Days Event Tech Showcase
Throughout December each year, meetings and events professionals stop by the Las Vegas office of Total Show Technology (TST) to try out the experiential technology that will captivate attendees in the year to come. Our team members share valuable insights that help attendees plan for their next conference or trade show booth.
Fortunately, you don't have to wait until next December to get in on the action. Want to learn innovative ways to capture attention at events and trade shows in 2020? Let's talk!
TST Customer Appreciation Mixer
Expect food, fellowship, and fun at TST's annual Customer Appreciation Mixer, which is held in December each year.
Highlights include:
Tech demos (ideas for your events)
Great local food
Complimentary bar
DJ
LED games
Fabulous prizes!
Learn more: sales@totalshowtech.com
TST Demo Days is where meeting and event planners, producers, trade show exhibitors, and others involved in the meetings and events industry get a firsthand look at the high-impact AV technologies that WILL make conventions, meetings, and trade shows stand out.
Meeting professionals will have the opportunity to try out the newest experiential technology and learn best practices for 2020 (LED video walls, digital signage, touch screens, IMAG, laser, special effects, and projection technology).
Demo Days highlights:
Network with and learn from the best in the exhibit building and AV industries.
Learn how to create budget-conscious interactive experiences with 2020 audio, video, and lighting technologies.
Enjoy our gaming stations – large-scale Pac-Man and Tetris games that use the latest in display technology.
Discover collaborative technology solutions from TST and our Demo Days partners and get tips on how to integrate the latest tech seamlessly into trade show booths, general sessions, and experiential activations.
Learn more: sales @totalshowtech.com
TECHNICAL PRODUCTION / EQUIPMENT / STAFFING
"I'm writing to thank you for all your effort directed toward NASCAR weekend at Las Vegas Motor Speedway. Your dedication to providing the best possible service in audio-visual equipment and installation was critical to the success of our event. Our VIP hospitality clients are very important to us, and your service is greatly appreciated. We at Las Vegas Motor Speedway are fortunate to have the entire Total Show Technology staff as a valuable partner for NASCAR weekend and year-round. Please don't hesitate to call on me for anything you need."
- Las Vegas Motor Speedway
" We've had a long-standing relationship with Total Show Technology (TST) since 2009. We can count on TST to deliver a higher-level of AV service for our conference rooms, general session and exhibits that enhances our entire show experience. "
- Kirstin Lewis, Vice President, Event Operations, Questex LLC, Nightclub & Bar Convention and Trade Show
" We were looking for an AV company for our SuperZoo Trade Show, I chose Total Show Technology because their prices were among the best, they worked within my budget, and they are open and friendly to work with. "
- Kathy Branson, Director of Trade Shows
"We feel we can trust TST, they are the preferred supplier for EFI. TST is more responsive than some of the other AV companies. When there is a problem, they show up quickly, ready to identify the issue and get things back on track. "
- Monica Haskin-Savage, Sales Manager
" I work with TST because the service is unbelievable. When I call, email or text I get fast responses, I always say I only want to go through TST. "
- Jill Waite, Account Director at Derse
" TST is our preferred vendor at Steelhead Productions. The TST staff is more like a partner to us, not to mention, their response time is awesome. "
- Michelle Hilton, Estimator/Project Manager at Steelhead Productions