Lois Comfort Dog: Helping People in Need
December 14, 2022
/
/
Comments Off

on Lois Comfort Dog: Helping People in Need
---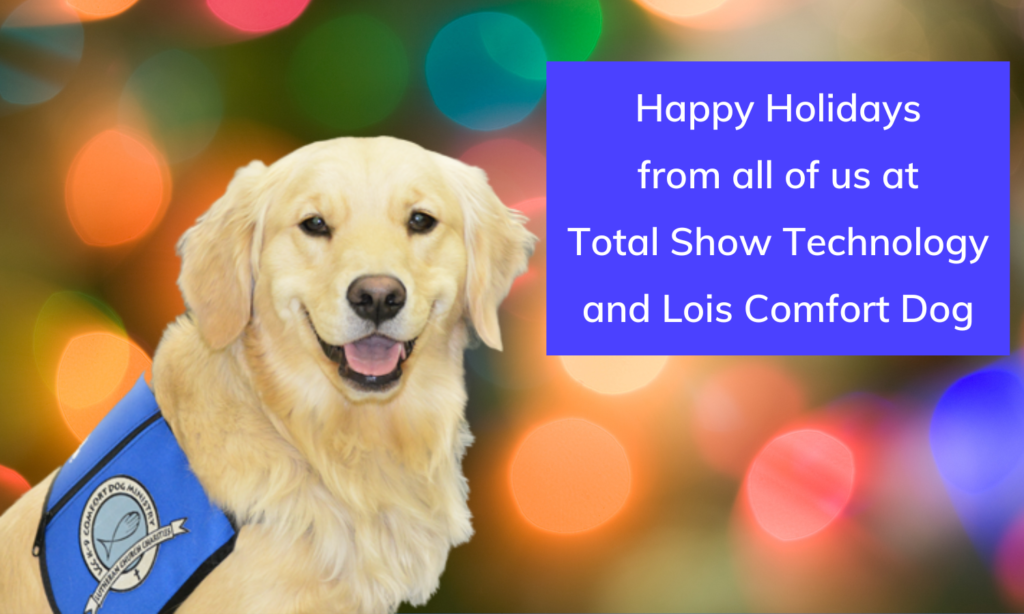 Lois Comfort Dog is a K-9 comfort dog who brings a calming influence to people who are suffering or grieving.
In the spirit of the season, I would like to introduce you to Lois. She's a Lutheran Church Charities (LCC) K-9 Comfort Dog. My wife and I are two of her trained handlers and caregivers here in Las Vegas. You may have seen her around our office from time to time.
At TST, the LCC K-9 Comfort Dog Ministry is especially close to our hearts.
Lois and other comfort dogs serve every day in the communities in which they are placed and are dispatched in times of crisis to bring comfort and hope to those suffering or grieving, including first responders and volunteers. They bring a calming influence, allowing people to open their hearts and receive the help they need.
Lois Comfort Dog and the LCC K-9 Comfort Dog Ministry
Launched in 2008, the Lutheran Church Charities (LCC) K-9 Comfort Dog Ministry is a national human-care ministry embracing the unique, calming nature and skills of purebred Golden Retrievers.
Lois Comfort Dog and other LCC K-9 Comfort Dogs are working animals trained to interact with people of all ages and circumstances who are suffering and in need. The dogs have deployed to the sites of such tragedies as:
Robb Elementary School, Uvalde, Texas, 2022
Champlain Towers South condominium collapse, Surfside, Florida, 2021
California wildfires, 2020
El Paso shooting, El Paso, Texas, 2019
Marjory Stoneman Douglas High School, Parkland, Florida, 2018
Las Vegas shooting, Las Vegas, Nevada, 2017
The Pulse Nightclub shooting, Orlando, Florida, 2016
Giving Back During the Holiday Season
LCC is a 501(c)(3) organization. Donations are tax-deductible, and 100% of their operating budget comes from generous community gifts. All donations go toward travel costs for the dogs and their handlers.
You can learn more about Lois Comfort Dog here. If you would like to join us in supporting this fine organization, please visit the LCC website here.
Happy holidays to you and your loved ones from all of us at TST,
Rick Pollock