Immersive LED Cubes Are a Real Game Changer
November 3, 2021
/
/
Comments Off

on Immersive LED Cubes Are a Real Game Changer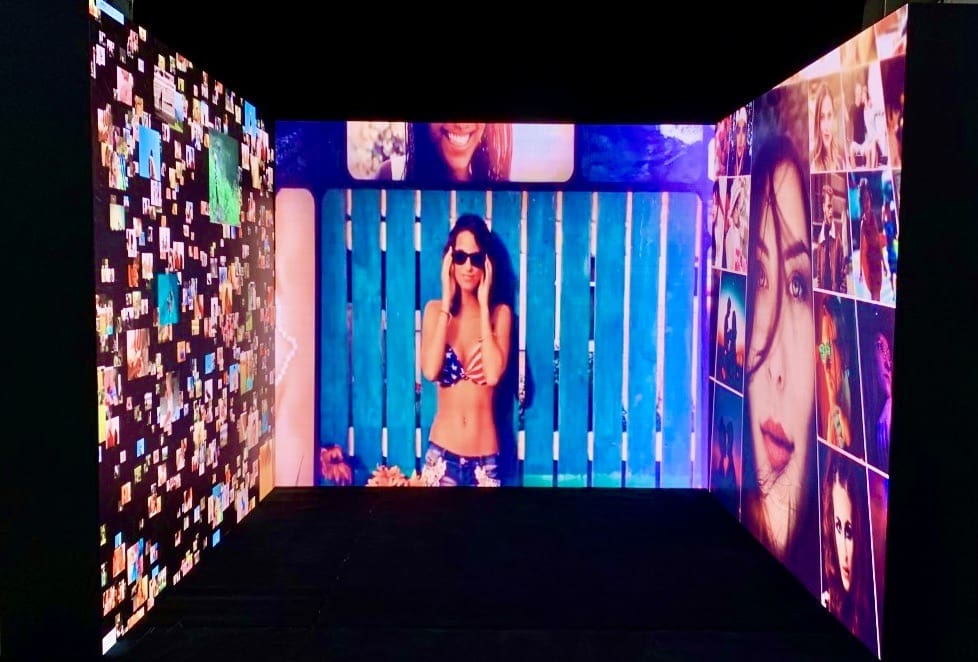 Immersive LED Cubes are state-of-the-art multimedia experiences that capture the attention of attendees. The "wow" factor is off the charts.
Total Show Technology has created a new offering you will want to use at your next trade show, conference, or nightclub live event. Immersive LED Cubes are three separate, state-of-the-art LED video walls that function as a self-contained units and create an immersive experience. You can have three different image sources or one seamless, three-sided video wall full of animation, video images, and moving graphic elements. Streaming content can even be changed from hour to hour during an event.
You can use Immersive LED Cubes in a trade show booth or at your next conference or nightclub live event. Or you can even use one as the best photo booth your attendees have ever seen. They work equally well in spaces with bright light and low light.
"From the day we built our first Immersive LED Cube, it was an absolute hit," says Total Show Technology president, Rick Pollock. "The days of static graphics in fixed locations are gone. Immersive LED Cubes turn an exhibit booth into an eye-catching show stopper."
Immersive LED Cubes will give you an impressive display unlike any other – and Total Show Technology has it for use at your next show!
Immersive LED Cubes Are a Real Game Changer
LED technology remains on the front line of innovation, enabling companies to capture attention across a trade show floor or at an event in dramatic new ways. Coupled with good content, Immersive LED Cubes are a revolutionary new solution that optimizes LED technology in an immersive — and affordable — way.
How it works: Talk to the team at Total Show Technology about your goals and then choose the Immersive LED Cube size that works best for you. The best part – this state-of-the-art LED experience is affordable enough that you can start using it right now.
For trade shows and conventions, Immersive LED Cubes are going to be a game-changer. They're a surefire way to pique curiosity, connect on an emotional level, and make sure your display stands out. If you need an exceptional LED visual impact and a "wow" factor, an Immersive LED Cube from Total Show Technology is the solution you need.
Let's Talk About Your Next Trade Show, Conference, or Nightclub Live Event
TST is the total show production solution for anyone who hosts, plans, manages, or produces trade shows, conferences, and nightclub live events. Our production capabilities include audiovisual design, installation, and staffing and operation. Our services include video, audio, lighting, rigging, staging, computer services, labor sourcing, and gear rentals, as well as LED walls and LED cubes.
In the rapidly changing event industry, what you know and who you know are everything. We know Las Vegas and the Pacific Southwest. We know all the venues. We have the loyal network that opens the right doors when it matters most. In an industry where almost anything can go wrong, we make sure everything goes right.
Read the Exhibit City News profile on Total Show Technology here.
Reach out for a free consultation or to simply say "hello." As always, we appreciate the opportunity to serve you!