Fashion Show Las Vegas Style!
April 15, 2019
/
/
Comments Off

on Fashion Show Las Vegas Style!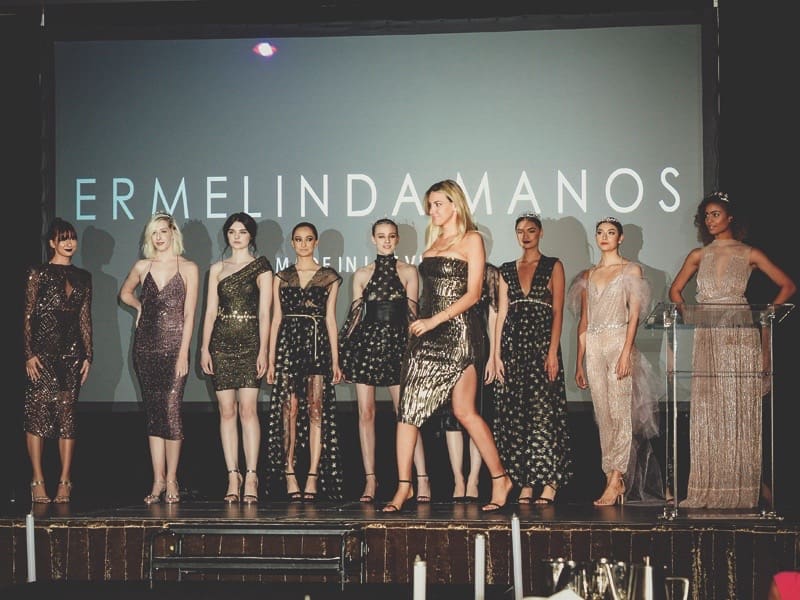 Glitz and glamour were on display at the American Lung Association's annual, high-profile Breathe Fashion Show at Red Rock Resort.
---
Glitz and glamour were on display at the American Lung Association in Nevada's Breathe Fashion Show on April 6 at Red Rock Resort in Las Vegas. This year's event showcased live entertainment, a cocktail reception, a hosted three-course wine dinner, an interactive silent auction, and a high-energy live auction. Total Show Technology (TST) provided audio visual production for the high-profile nonprofit event and donated much of the video, audio, and lighting equipment used for the event.
To support the event, TST collaborated closely with the American Lung Association to identify their goals, represent their interests, and handle an event with many last-minute requests and moving parts. By acting as their voice, TST helps to ensure the tightly timed event exceeds the expectations of the approximately 350 guests.
Fashion Show Las Vegas
The fundraiser began with a fashion show Las Vegas style featuring a cocktail reception and interactive silent auction. KLUC 98.5-FM personality Chet Buchanan did double duty as the gala's emcee and auctioneer for the live auction. The evening's grand finale was a fashion show featuring models wearing men's designs by Stitched and women's wear by Ermelinda Manos. The benefit raised more than $155,000 to support local programs, research, and education.
LUNG FORCE Turquoise Takeover
Through the years, TST has provided annual support for American Lung Association events, including the Breathe Fashion Show Las Vegas and the LUNG Force Turquoise Takeover in Las Vegas.
For example, to celebrate National Women's Lung Health Week, the American Lung Association has worked with partners, including TST, to turn famous landmarks turquoise blue as part of the LUNG FORCE Turquoise Takeover.
In 2017, the American Lung Association's LUNG FORCE, the Bureau of Reclamation, TST, and other partners turned the Hoover Dam turquoise blue using theatrical lighting techniques. LUNG FORCE is a national initiative to fight lung cancer, the leading cancer killer of women and men in the U.S. The campaign's color, a bright, hopeful turquoise, symbolizes the organization's work to take lung cancer out of the shadows and bring needed attention—and research funding—to defeat the disease.
TST is honored to have partnered with the American Lung Association and LUNG FORCE for the past seven years and appreciates the continued opportunity to raise awareness about lung cancer and show support for those whose lives have been affected by the disease.
TST Support for the American Lung Association
The American Lung Association is the leading organization working to save lives by improving lung health and preventing lung disease through research, education, and advocacy. The work of the American Lung Association is focused on four strategic imperatives: defeat lung cancer, improve the air we breathe, reduce the burden of lung disease on individuals and their families, and eliminate tobacco use and tobacco-related diseases. For more information, visit www.lung.org.
In addition to the Breathe Fashion Show Las Vegas and the Turquoise Takeover, TST regularly supports and makes contributions to nonprofits and community organizations in Las Vegas, throughout Nevada, and throughout the Pacific Southwest.
Why Total Show Technology?
TST is the total show production solution for anyone who hosts, plans, manages, or produces events, meetings, and trade shows. We own the Pacific Southwest market and travel with our clients all across the country. Our clients have relied on us to deliver audio, video, lighting, equipment rental, and show production for conventions, corporate meetings and events, and trade shows since 1996.
Whether you're looking for audio visual support or advanced event technologies that enable you to deliver your message effectively, we help your shows go off without a hitch and always make you look good. In an industry where almost anything can go wrong, we make sure everything goes right.
Let's have a conversation! Call us at 702-897-8508, email us at sales@totalshowtech.com, or visit www.totalshowtech.com/contact.